Close / Cancel all third party Ads, Enjoy the free movies!
Use Google Chrome Browser for Fast Streaming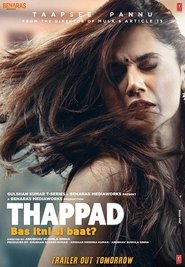 Thappad (2020)
Thappad is a story of Amrita whose seemingly perfect life is shattered when her husband slaps her once in a party. But is one slap enough to question what a relationship stands for?
Duration: 2h 22min
Release: 2020